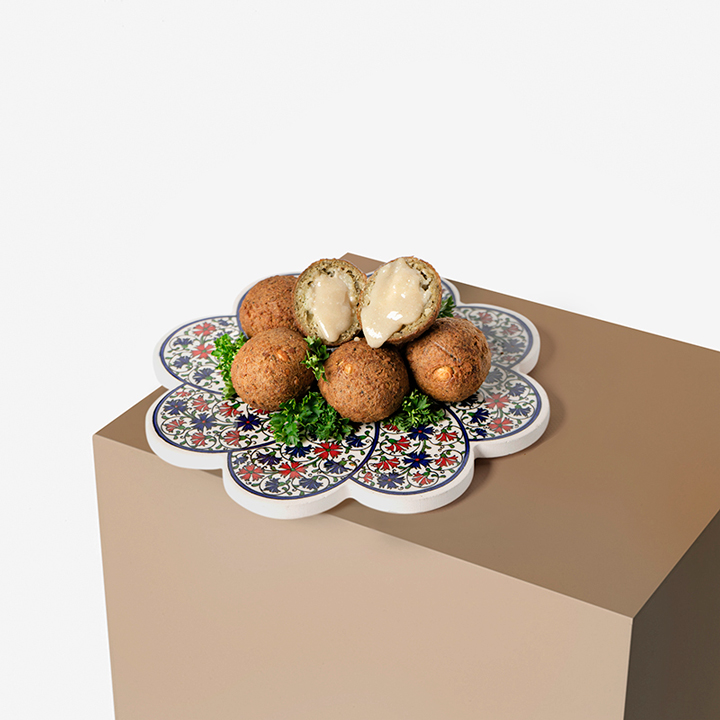 Falafel Pops
4.5
304 reviews
Flavors of: Tahini Infused Falafel Pops
Quantity: 6 pops/cup
Crunchy on the outside, soft and moist on the inside introducing our new Falafel Pops! Inspired by a traditional family recipe, the Falafel Pops are infused with a delicious tahini sauce so all you have to do is just heat and eat! The pops are packed with nutrients and rich in fiber and protein making it the perfect meal any time of the day!
Heart Happy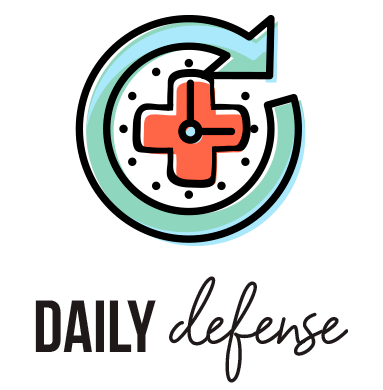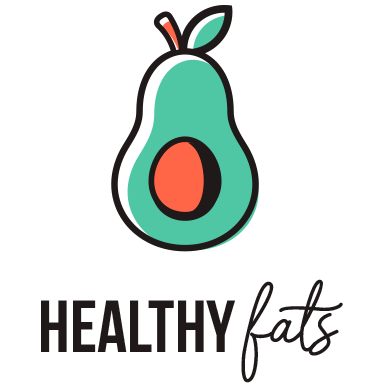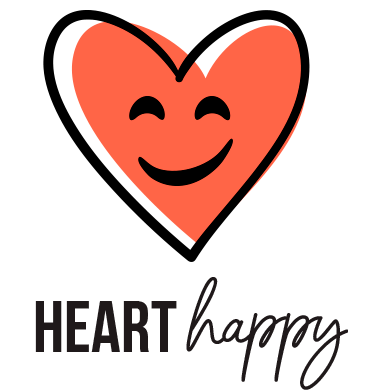 VEGAN FRIENDLY
NO SUGAR ADDED
PRESERVATIVE FREE
THE GOODS
Chickpeas
Onion
Bleached Wheat Flour
Sesame Seeds
Cilantro
Parsley
Serrano Pepper
Garlic
Spices
Baking Soda
Potato
Yeast
Soybean Oil
HOW TO PREPARE
Microwave Place your pops in a microwave friendly dish and heat for 1 - 1.5 minutes on high or until internal temperature reaches 74°C / 165°F.

Oven Preheat oven to 350°F. Place your pops onto a baking tray and bake for 10 to 15 minutes or until internal temperature reaches 74°C / 165°F.
PEOPLE ALSO BOUGHT
Looking for something new? Superfoodies who love Falafel Pops also liked these cups…
Reviews
Overall Rating: 4.5/5
based on 304 reviews
aaaaa
Megan C
Verified
April 20, 2021
New Go to quick lunch
These falafels are BOMB. I moved from a college city with tons of ethnic and vegan options to a small rural community with a Chinese Buffet and TexMex. These falafels are restaurant quality, and I can split a smoothie and a cup of these (made into a wrap) with my husband and it is the perfect lunch!
Tips:
I warm up couple tortillas and throw together a quick fresh tzatziki sauce, throw in some spinach/tomatoes/carrots/etc and it becomes TWO wraps Id pay $10 each for on a trip to the city
aaaaa
Jasmine L
Verified
April 20, 2021
Easy and delicious
Mmmm, these are so yummy! I love to pop them in a wrap or ontop a Greek salad
aaaaa
Shannon C
Verified
April 16, 2021
Super Yummy!
The picture is a little deceiving, I was expecting some kind of Tahini sauce to come with them but they're really yummy. Nice little snack to go with the lighter meals.
aaaaa
Cheyenne C
Verified
April 16, 2021
Love them!
Falafel pops are one of my favourite meal cups. It's fast and filling, with great flavour. I don't find them very creamy but they are still delicious.
Tips:
I also add them wraps and rice bowls.
aaaaa
shayleigh a
Verified
April 16, 2021
Unique & Easy
So many different recipes to try and all full of flavor!
aaaaa
Melissa R
Verified
April 15, 2021
To dry
The Falafel pops were really dry they were not like what it showed in the picture solid all the way through. They did have a good flavor . They just need to be not so dry.
aaaaa
Gaysha B
Verified
April 13, 2021
it's ok
It tasted dry to me.. I had to make my own sauce
Tips:
maybe add a sauce pack to the meal
aaaaa
Brittany W
Verified
April 13, 2021
easy delicious snack
I love these and I find theyre a perfect portion. I wish they had more filling but either way, I love these and feel empty when I don't have them in my freezer.
Tips:
10 minutes in a 400-degree air fryer, wait a few minutes to cool
aaaaa
Jessica H
Verified
April 13, 2021
Not bad
These were spicier than expected! I like the flavor and texture, and will probably order again. Good for a mezza style platter with pita and hummus and a cucumber salad.
Tips:
Baked for 12 mins, and dipped in tzatziki to cool the heat
aaaaa
cassie m
Verified
April 13, 2021
Awesome & Quick
I wish there was more tahini on the inside (like the photos), but still quick and yum for a impromptu snack.
Tips:
I used the airfryer, and bam!
More Reviews