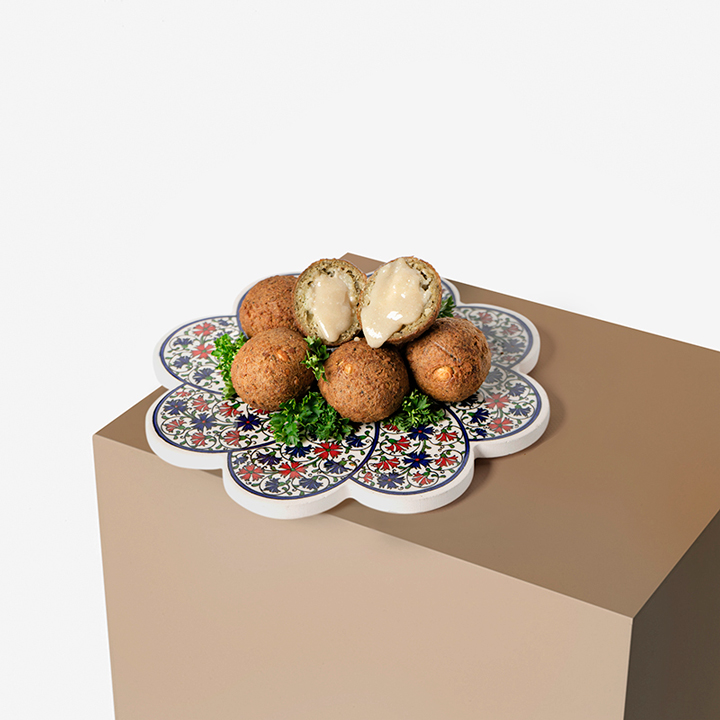 Falafel Pops
4.9
407 reviews
Quantity: 6 pops/cup
Crunchy on the outside, soft and moist on the inside introducing our new Falafel Pops! Inspired by a traditional family recipe, the Falafel Pops are infused with a delicious tahini sauce so all you have to do is just heat and eat! The pops are packed with nutrients and rich in fiber and protein making it the perfect meal any time of the day!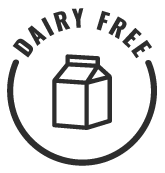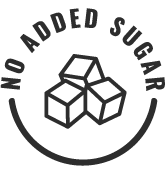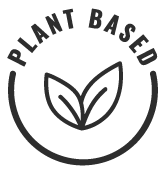 THE GOODS
Chickpeas
Onion
Potato
Wheat Flour
Dextrose
Salt
Yeast
Soybean Oil
Sesame Seeds
Cilantro
Parsley
Serrano Peppers
Garlic
Black Pepper
Cumin
Baking Soda
Citric Acid
HOW TO PREPARE
Microwave Place your pops in a microwave friendly dish and heat for 1 - 1.5 minutes on high or until internal temperature reaches 74°C / 165°F.

Oven Preheat oven to 350°F. Place your pops onto a baking tray and bake for 10 to 15 minutes or until internal temperature reaches 74°C / 165°F.
PEOPLE ALSO BOUGHT
Looking for something new? Superfoodies who love Falafel Pops also liked these cups…
Reviews
Overall Rating: 4.9/5
based on 407 reviews
aaaaa
James W
August 3, 2021
surprisingly tasty
I accidentally ordered these in my first box but was happily surprised with how good these pops are.
aaaaa
Marialou B
Verified
August 3, 2021
New favorite snack!
I loved these! They are so easy to pop in the microwave for an easy afternoon snack.
aaaaa
Brittany K
Verified
August 3, 2021
Pretty good but doesn't stand out
The falafel pops are good so it is not that I do not recommend trying them, it is just no different to me (no better or worse) then buying them any other place.
aaaaa
Jessica B
Verified
August 3, 2021
Surprisingly delicious
I didn't expect much and I just wanted something fast but these are actually really good - even using the microwave! Next time I'll use the love if I have time to get the crispy outside but in the meantime these are the perfect lunch.
aaaaa
Rebecca L
Verified
August 3, 2021
Delicious and easy
Love these, and best part are my kids also love them! So easy to warm up, lots of flavour and not too dry. Pairs really well with garlic hummus!
aaaaa
Allison M
Verified
August 3, 2021
Great snack!
I love the Falafel pops! They have become one of my "go to" protein snacks in the middle of the afternoon, rather than a second (or third) cup of coffee.
Tips:
Mix a bit of a plain Greek yogurt with some curry powder as a dip.
aaaaa
Danielle L
Verified
August 3, 2021
AMAZINGLY DELICIOUS!!
These are delicious little snacks! I love falafel and have a hard time finding any in the freezer section of our grocery stores, so these have been a treat.
Tips:
I snack on these with cucumber slices dipped in a bit of Greek yogurt. Delish.
aaaaa
ANGELA D
Verified
August 3, 2021
1st time
this is the 1st time trying them and they really surprised me..
aaaaa
Sandra S
Verified
August 3, 2021
Yummy!
I was a little hesitant at the thought of the filling, but honestly they're great! Good for a quick lunch or snack when working from home.
aaaaa
SCOTT C
Verified
August 3, 2021
YES!!!
Absolutely delicious! Relatively high-calorie but filled me up. Would be great with a pita
More Reviews