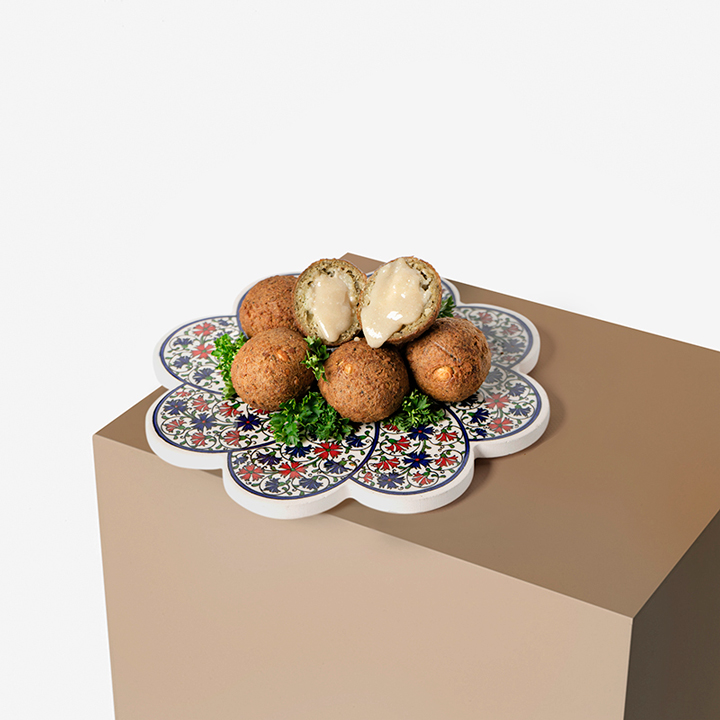 Falafel Pops
4.7
455 reviews
Quantity: 6 pops/cup
Crunchy on the outside, soft and moist on the inside introducing our new Falafel Pops! Inspired by a traditional family recipe, the Falafel Pops are infused with a delicious tahini sauce so all you have to do is just heat and eat! The pops are packed with nutrients and rich in fiber and protein making it the perfect meal any time of the day!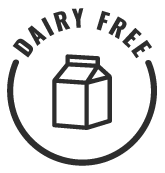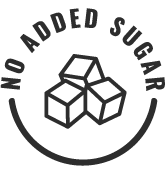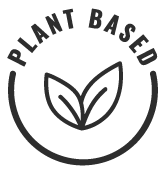 THE GOODS
Chickpeas
Onion
Potato
Wheat Flour
Dextrose
Salt
Yeast
Soybean Oil
Sesame Seeds
Cilantro
Parsley
Serrano Peppers
Garlic
Black Pepper
Cumin
Baking Soda
Citric Acid
HOW TO PREPARE
Microwave Place your pops in a microwave friendly dish and heat for 1 - 1.5 minutes on high or until internal temperature reaches 74°C / 165°F.

Oven Preheat oven to 350°F. Place your pops onto a baking tray and bake for 10 to 15 minutes or until internal temperature reaches 74°C / 165°F.
PEOPLE ALSO BOUGHT
Looking for something new? Superfoodies who love Falafel Pops also liked these cups…
Reviews
Overall Rating: 4.7/5
based on 455 reviews
aaaaa
wren B
November 24, 2021
they are great !
MY grandmother is always looking for good falafel and she thinks these are amazing !
aaaaa
Ashley R
November 23, 2021
aaaaa
Lauren A
November 23, 2021
Amazing Flavour - Lots of Calories per Box
These are super yummy and will absolutely order again. I made the mistake of reading the nutrition as 90 calories and assumed that was for the entre box (as is the case with the smoothies), but its 90 calories per pop! So, I ate them all - nearly 500 calories not including the broth I added! Something to note. I'll still order again, but only eat half per sitting.
Tips:
Cooked with chicken broth.
aaaaa
Debbie B
Verified
November 22, 2021
Love these
I mix these with rice, love them! Flavorful!
aaaaa
Christine S
Verified
November 22, 2021
Yum
These are super tasty. Best falafel I have ever had.
aaaaa
Breanne V
Verified
November 17, 2021
great flavour
love the flavour but not very creamy. the falafel pops dry out and go hard to fast.
Tips:
oven over microwave for sure.
aaaaa
Jade E
Verified
November 16, 2021
Pretty good
These are different but pretty tasty. A bit on the dry side but flavour is good. A nice option for extra protein.
Tips:
Microwave for 2 min in cup
aaaaa
Stephanie O
Verified
November 15, 2021
Tasty
I agree with another review I see AFTER I made the same mistake. I followed the instructions on the cup and ended up with a tasty bowl of mush. I will definitely order again and follow instructions on website instead. They have great flavor regardless of form.
Tips:
Cook using instructions on website not on cup!
aaaaa
Stefani K
Verified
November 12, 2021
Texture better than flavour
a nice hearty meal
Tips:
I used homemade soup broth.
aaaaa
Dianne P
Verified
November 12, 2021
Great Snack
Great to have these as a snack or add to a meal. No sauce or dip is needed as the filling is a perfect match. Easy way to add a vegetarian protein.
Tips:
Paired with rice and Greek salad makes a great meal. Add tzatziki if you like it saucy.
More Reviews