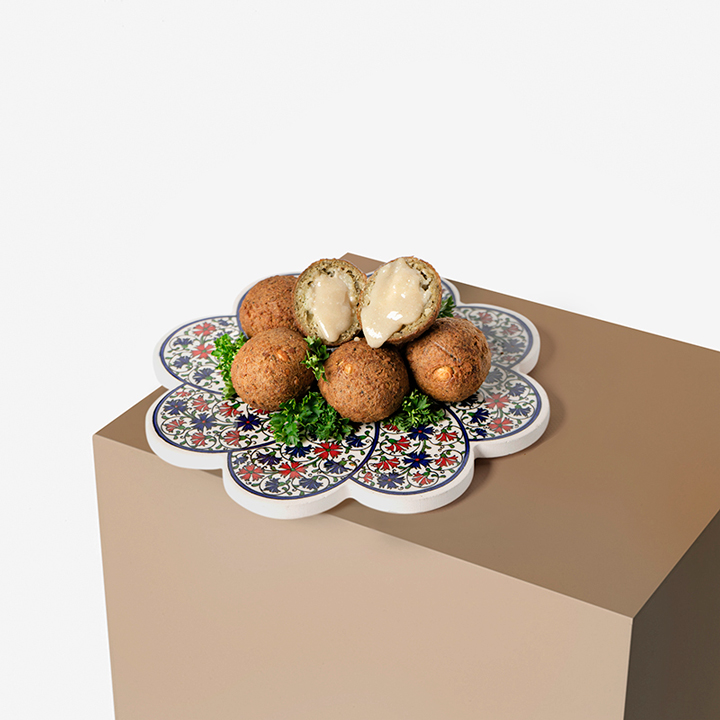 Falafel Pops
4.7
532 reviews
Quantity: 6 pops/ cup
Crunchy on the outside, soft and moist on the inside introducing our new Falafel Pops! Inspired by a traditional family recipe, the Falafel Pops are infused with a delicious tahini sauce so all you have to do is just heat and eat! The pops are packed with nutrients and rich in fiber and protein making it the perfect meal any time of the day!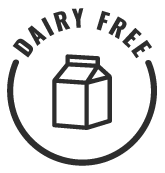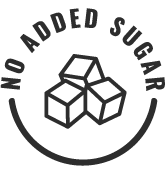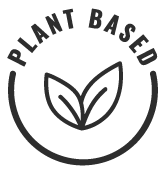 THE GOODS
Chickpeas
Onion
Potato
Wheat Flour
Dextrose
Salt
Yeast
Soybean Oil
Sesame Seeds
Cilantro
Parsley
Serrano Peppers
Garlic
Black Pepper
Cumin
Baking Soda
Citric Acid
HOW TO PREPARE
Microwave Place your pops in a microwave friendly dish and heat for 1 - 1.5 minutes on high or until internal temperature reaches 74°C / 165°F.

Oven Preheat oven to 350°F. Place your pops onto a baking tray and bake for 10 to 15 minutes or until internal temperature reaches 74°C / 165°F.
PEOPLE ALSO BOUGHT
Looking for something new? Superfoodies who love Falafel Pops also liked these cups…
Reviews
Overall Rating: 4.7/5
based on 532 reviews
aaaaa
Amna P
Verified
May 20, 2022
Spicy
I love these falafel pops as a quick snack, or a side with dinner. Sadly, I wanted my daughter to have them, too, but they're waaaay too spicy for her (even for me). Hubby loves spicy food, so they're perfect for him. I would love to see some non-spicy varieties.
Tips:
Wrap in a tortilla with some veggies for a delicious lunch!
aaaaa
Catherine Yin Mei C
Verified
May 15, 2022
Yummm
Oh these were so so so good!!!!
aaaaa
Elisabeth B
Verified
May 15, 2022
Yummy!
Always have one in the freezer for a fast tasty protein boost
aaaaa
Shreeshaa K
Verified
May 15, 2022
Best frozen snack
I absolutely loved these falafel pops and would definitely recommend them
Tips:
Add them to the superfood bowl with hummus/tahini
aaaaa
Shyla A
Verified
May 15, 2022
Falafel and Tahini
You've basically put my two favourite things together so, of course, I'm going to love it! It is spicier than I thought it would be from the serrano peppers, but I can't handle much beyond a jalapeno pepper.
aaaaa
Florencia L
Verified
May 15, 2022
Falafel Pops
This appetizer is incredibly tasty! I love falafel in general but this one in particular is delicious! I love the crunchiness of the outside with the creaminess in the inside! I keep ordering it every time! I really recommend it :)
Tips:
I love tzatziki sauce with it!
aaaaa
Nadine R
Verified
May 10, 2022
Just Ok
The center is a bit mushy texture wise and almost has a "dough-ey" consistency which I wasn't expecting since most falafels tend to be more crumbly. The seasoning was pretty good and I liked the extra flavor the filling provided.
aaaaa
Lisa M
Verified
May 9, 2022
Love these pops!
These are very tasty, loved them! They are a bit spicey, but I love spice.
Tips:
Very good if heated up in the oven.
aaaaa
Christina R
Verified
May 4, 2022
Delicious
Delicious as a snack or as a meal! Can even use this in a pita or wrap to make it a true Lebanese meal!
aaaaa
Eric L
Verified
May 3, 2022
Super good
Wish there was more in each cup because they are just that good! I dont want to stop eating!
More Reviews