Clean & Green
4.8
14 reviews
Creamy and delicious! Our Clean & Green KETO smoothie is packed with antioxidants, good fats, and fibre! Despite it being low on sugar and carbs, this smoothie is beyond delicious. Forget all you thought a Keto smoothie would taste like we beat all odds with this tasty and nutritious superfood smoothie.
Benefits
Fat Burning

Heart Healthy

Beautifying
The Goods
Avocado
Raspberries
Spinach
Celery
Zucchini
Hemp Seeds
MCT Oil
Psyllium Husk
Turmeric
Monk Fruit
Superfood Highlights
Hemp Seeds
Hemp hearts are rich in protein and have all 9 essential amino acids. They also contain omega-3, omega-6, stearidonic acid (SDA), and the rare omega-6 Gamma Linolenic Acid (GLA). What's so great about GLA? Well, GLA has been shown to help with cholesterol, inflammation, skin and hair health, balancing hormones, and general heart health.
MCT Oil
Medium chain triglycerides (MCT) oil contains medium-length chains of fats called triglycerides. Because of their shorter length, MCTs are easily digested and easily absorbed and transported throughout the body. It can be used as an instant source of energy or can be converted into ketones to fuel your brain.
Turmeric
The active compound in turmeric is curcumin and this bioactive compound delivers a one-two punch against free radicals. It blocks them directly, then stimulates your body's own antioxidant defenses!
Nutrition Facts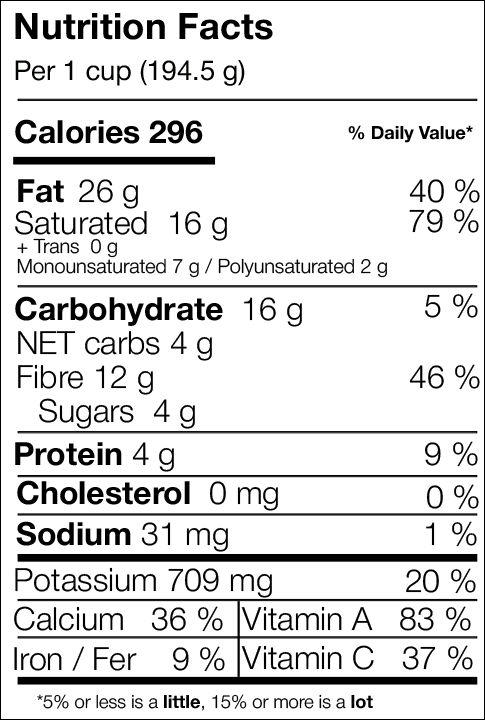 How To Blend
Step 1 Fill your smoothie cup all the way to the top with your favourite liquid
Step 2 Toss all the good stuff into your blender and blend until smooth
Step 3 Pour your delicious smoothie back into your ready-to-go cup, pop the lid back on and enjoy!
Reviews
Overall Rating: 4.8/5
based on 14 reviews
aaaaa
Marissa B
Verified
November 18, 2019
Super Love :-)
Love the variety of smoothies you can have everyday. Quality is so good
Tips:
I add flax seed, Maca and brazilian nuts on my everyday smoothies.
aaaaa
Maritza P
Verified
November 18, 2019
W O W!
I absolutely loved my first cup. I tried the morning mocha just by adding almond milk and it's delicious!!! It will definitely curve those sweet coffee cravings!
aaaaa
Lauren C
Verified
November 11, 2019
Quick, Easy, and Amazing!
These smoothies are fantastic! It's so easy to just add the milk in, blend, and go! Not to mention, they taste fresh and are healthy!
Tips:
I use soy milk to blend mine. It makes them richer but still dairy free!
aaaaa
Vicky G
Verified
November 8, 2019
Green is clean
Quick and easy. Easy way to get your healthy greens
aaaaa
Renee L
Verified
November 6, 2019
Really Good
Enjoyed this smoothie a lot
aaaaa
Jennifer K
Verified
October 29, 2019
Deliciousness in a cup!
I absolutely love this smoothie! It tastes great and gives me the energy I need to start my day.
Way better than a muffin or whatever else I would grab at the local coffee shop.
aaaaa
Liza A
Verified
October 19, 2019
Delish!
I don't practice keto, but this is great for people who don't love overly sweet smoothies. More low-sugar smoothies please!!
aaaaa
Shelien H
Verified
October 9, 2019
One of my faves
Just a hint of sweetness and packed with good stuff, this smoothie is yummy.
aaaaa
Caitlin G
Verified
October 9, 2019
Love it
Taste really good, was a bit scared it wouldn't because the majority of the ingredients are veggies.
Tips:
Would recommend using orange juice, I use trop50 with a bit of almond milk 😍
aaaaa
Devan h
Verified
October 9, 2019
Ignore my other review!
My first review of this was for another smoothie. THIS ONE Is delicious! I liked how green it tasted and how fresh and low in sugar it is.
More Reviews