Clean & Green
4.8
22 reviews
Creamy and delicious! Our Clean & Green KETO smoothie is packed with antioxidants, good fats, and fibre! Despite it being low on sugar and carbs, this smoothie is beyond delicious. Forget all you thought a Keto smoothie would taste like we beat all odds with this tasty and nutritious superfood smoothie.
Benefits
Fat Burning

Heart Healthy

Beautifying
The Goods
Avocado
Raspberries
Spinach
Celery
Zucchini
Hemp Seeds
MCT Oil
Psyllium Husk
Turmeric
Monk Fruit
Superfood Highlights
Hemp Seeds
Hemp hearts are rich in protein and have all 9 essential amino acids. They also contain omega-3, omega-6, stearidonic acid (SDA), and the rare omega-6 Gamma Linolenic Acid (GLA). What's so great about GLA? Well, GLA has been shown to help with cholesterol, inflammation, skin and hair health, balancing hormones, and general heart health.
MCT Oil
Medium chain triglycerides (MCT) oil contains medium-length chains of fats called triglycerides. Because of their shorter length, MCTs are easily digested and easily absorbed and transported throughout the body. It can be used as an instant source of energy or can be converted into ketones to fuel your brain.
Turmeric
The active compound in turmeric is curcumin and this bioactive compound delivers a one-two punch against free radicals. It blocks them directly, then stimulates your body's own antioxidant defenses!
Nutrition Facts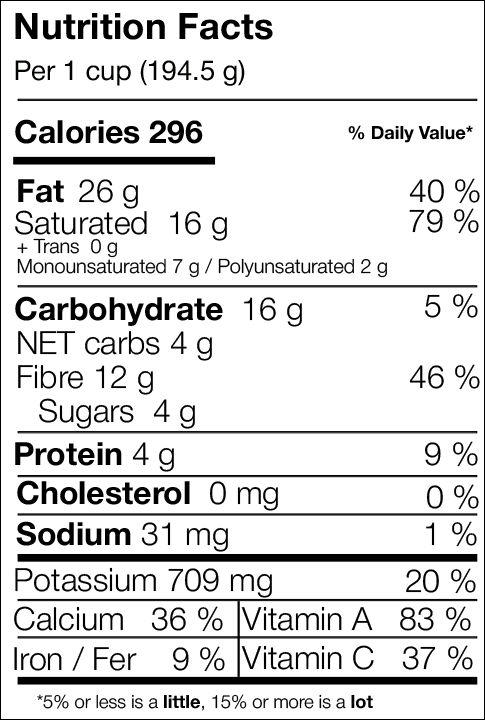 How To Blend
Step 1 Fill your smoothie cup all the way to the top with your favourite liquid
Step 2 Toss all the good stuff into your blender and blend until smooth
Step 3 Pour your delicious smoothie back into your ready-to-go cup, pop the lid back on and enjoy!
Reviews
Overall Rating: 4.8/5
based on 22 reviews
aaaaa
jasmine b
January 20, 2020
Charged even though i skipped
I skipped January and they still charged me. They are not helpful in the least. I skipped because I could NOT afford this month and now am stick with product I dont want for 150 dollars and am not able to pay bills. This was their mistake and I am being made to pay for it. I tell them I want to cancel all future orders then and they tell me to just go pause it. NO. You need to Cancel it because I do NOT want this again! Flippant customer service. I should get my money back because of your companies shady tactics. A monthly subscription does not mean you charge me two weeks later because I said I didn't want a delivery for January.
Tips:
Just dont give them money.
aaaaa
Sandra C
Verified
January 18, 2020
My favorite
I love this smoothie. So light and fresh.
Tips:
I just add regular milk
aaaaa
Geralene S
Verified
January 15, 2020
Oh yes!
If you want need a burst of energy this is your guy!
Tips:
I blend with water, blend in 2 parts.
aaaaa
Nanda S
Verified
December 27, 2019
Bitter, but so Healthy!
I'm assuming the lemons is the reason for the sour taste, but no complaints considering it's a Keto clean drink—And lemons are super healthy, especially in the morning!

I would drink this 100x more because the super highlights ingredients alone is so great for our health—with my diet, I'm Sure I was missing these super good stuff My body and mind health needs.. Thank you revive for making healthy be so easy <3
Tips:
I always use water with all my revive smoothies — filter water even better; I get to taste that natural flavour and keep my smoothie clean; avoidIng the unnecessary Extra calories too! Taste really good and doesn't take away from the sweetness either!!
aaaaa
Sara S
Verified
December 11, 2019
Healthy, but NOT gross!
Not bad! There wasn't much of a taste or an after taste which was great considering the ingredients.
Tips:
Definitely add honey or something sweet for more of a taste!
aaaaa
Mirit R
Verified
December 7, 2019
I Love it!
Yummy and both healthy
aaaaa
India M
Verified
November 28, 2019
Delicious
Love this smoothie so much, great start to my day.
Tips:
Add vanilla protein powder for some excrete yummies!
aaaaa
Rachel H
Verified
November 27, 2019
Amazing
Super good and healthy I feel better when I drink it
aaaaa
Carolyn F
Verified
November 24, 2019
So good and easy to prepare.
I am thrilled with this product. Every smoothie has been absolutely delicious.
Tips:
I use unseeetened almond milk.
aaaaa
Marissa B
Verified
November 18, 2019
Super Love :-)
Love the variety of smoothies you can have everyday. Quality is so good
Tips:
I add flax seed, Maca and brazilian nuts on my everyday smoothies.
More Reviews