How long do New Year's resolutions truly last?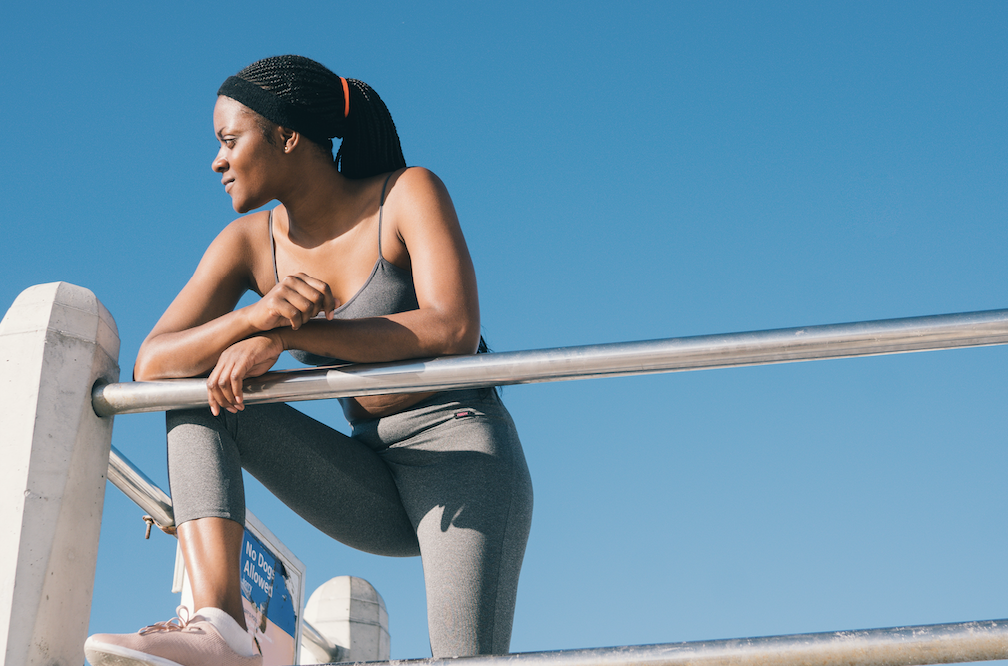 Written By Sara Prodanos (@sara.prooo). Sara is a Personal Trainer and Physical & Health Educator that is passionate about building strength from the inside out and doing things that make you feel good! 
Just like any new year, we all start off excited, motivated and hopeful for our "new year, new you" mindset. Most of us choose new year's resolutions like losing weight, exercising more, or eating clean. But how long do we actually stick to these resolutions? According to studies, most New Year's resolutions start to drop off by the third week of January. Hello January 22nd – we've been waiting for you! As we approach day 30 of the new year, our old habits start to fester and have us pressing the snooze button as we crawl back into our beds on those cold winter mornings — especially during a pandemic. 
Does this sound like you? Take a deep breath — no need to worry, Revive Superfoods has got your back with a few simple tips on how to stay on track! Give your body the self-love it deserves, and continue to nourish and move your body in ways that will make you feel good! 
Here are 9 tips to stay on track with your New Year's resolutions
1. Stay Hydrated
Our body needs water to function properly! Drinking fluids is crucial to staying healthy and maintaining the function of every system in your body, including your heart, brain, and muscles. Promote healthier hydration habits by carrying a water bottle with you wherever you go. Especially on those days where you notice you have more salty and sweet foods. (TIP: drink 40 ml/kg of body weight/day) 
2. Veggies & Fruits
They are packed with vitamins, minerals, antioxidants and anti-inflammatory properties. To help curb the temptations of going overboard on the indulgent treats, make sure you get enough fruits and veggies to satiate you and promote proper digestion! And if you need a bit of help, our Viva La Vita smoothie bowl will give you life – literally! (TIP: 5 handfuls/day)
3. Protein
Protein-rich foods keep you full for longer. Stick to lean protein sources throughout the day (if you can) and if you are short on time, anyone of our smoothies, oats, or supermeals will ensure you amp up your protein intake daily! (TIP: try incorporating a source of protein with every meal)
4. Stay Active
Set yourself a realistic goal of activity/day! That can be 20 minutes, 30 minutes or an hour. Include yoga, walking, jogging, or try an online fitness class (check out @sara.prooo & @feelgudfitness) Keep moving and grooving! (TIP: every movement counts — don't think, just move!)
5. Eat Mindfully
We are told to be mindful of other aspects of our lives, but why not our food? Don't eat mindlessly. Choose, buy and prepare the food that makes you feel good! Eating should be enjoyable, so take your time to appreciate and really taste the food you are eating. (TIP: eat mindfully and slowly by putting your cutlery aside every now and then.) 
6. Portion Sizes
Sometimes our eyes are bigger than our stomach. Serve yourself a smaller portion to start and listen to your hunger cues. And before you go for seconds or thirds, ask yourself: Am I still hungry? If you are — go for it! (TIP: check in with yourself during your meal)
7. Stress Level
Stress can make you overeat (indulging in "comfort foods") or shut down your appetite altogether. Keep an eye on your stress levels and practice some self-care activities like reading a book, going out in nature or breathing routines. (TIP: de-stress 5 min/day) 
8. Be Kind to Yourself
There is no need to strive for perfection. Do things that make you feel good every day, and keep trying your best!
9. Stay Consistent
And if all else fails, do something for YOU every day. Prioritize yourself, your well-being and listen to your body. Lift weight. Do cardio. Eat nutrient-dense food. Drink water. Sleep lots. If your body wants to move — MOVE. If your body wants to rest — REST. Do this every day, every week, every year. And do NOT stop choosing YOU. (TIP: Show up for yourself every single day)
Hopefully, some of these tips have resonated with you. If you really want to stay focused, pick 3 personal goals from this list, write them down and keep an eye on your progress within the next few weeks. Don't let those old habits creep in — stay focused, stay motivated and stay hungry!
PS: Join our SuperFoodie community on Instagram for more tips on health & wellness, LIVE fitness & well-being videos as well as exciting giveaways and new product launches!