Meet Kareem, CPO Of Revive Superfoods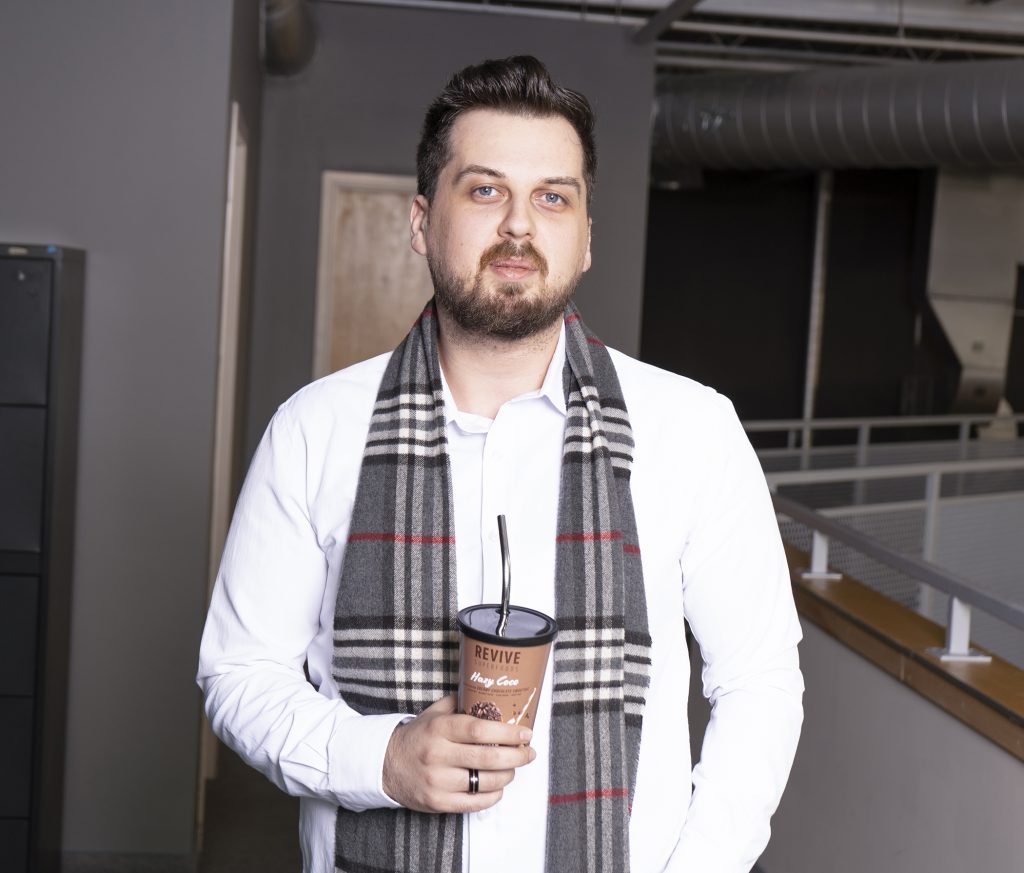 This week, we're spending a day in the life of Kareem Baalbaki, our Chief Procurement Officer at Revive Superfoods!
Kareem was born in Saudi Arabia, raised in Syria, and completed his Bachelor of Science in Lebanon at the Lebanese American University. Kareem then completed his Masters at the University of Lincoln in International Business in the UK and went to Dubai to pursue his career in business. 2 years later, he moved to Canada to start his journey at Revive Superfoods.
How did you get started at Revive Superfoods, and how long have you been working here?
I was introduced to Revive Superfoods through Anis, one of the co-founders of the company. I joined the team in 2018 part-time after moving to Canada from Dubai. In February 2019, I was promoted and became the Operations Manager, and about a year later, I became the Director of Operations. As I continued my career growth, I took on my current Chief Procurement Officer position, where I continue to work with our Chief Operations Officer, Alla. It's now my third year at Revive; I've gotten to know the company inside out. I'm excited to see where 2021 takes us!
Describe your role and a typical day at work.
I wake up at 6 am, and I check my emails first and then get ready to begin my workday. My day-to-day is usually split into 2 parts: helping our COO, Alla, with operational tasks, and the rest of the day is back-to-back meetings. I check our systems to ensure our supplies and inventory are as they should be and ensure all of our deliveries are on time. Our number one motto is nothing can be out of stock. This is hard because we operate in a supply chain – one of our biggest challenges is to ensure we always have products in stock.
The second half of my day consists of meetings to follow up with my team on my main projects and internal projects that I work on with other departments. I work a lot with our finance department, operations department and distribution centres. The end of the week is usually the busiest for me. We spend a lot of time forecasting orders and place all our purchase orders for the upcoming week.
What's your favorite part of your job?
It would have to be the challenges that we go through every day and develop solutions. We get to see the progress of what we're doing, our orders are now being shipped all over North America. All the hard work done by our departments lead to this achievement, and it truly feels like a great accomplishment. 
In your opinion, what makes Revive Superfoods different from its competitors?
Our products. They're unique because of the combination of ingredients used, and they're sourced directly from farmers. We test our products through a very detailed process, and we go all around the world to source the best ingredients we can. When we buy ingredients, we try to buy the best ones that are available on the market to ensure our customers get what they're paying for. We have great relationships with our suppliers and are able to create unique products that are delicious and so good for you!
What is the best piece of advice anyone has ever given you?
My dad once told me, "Whenever you are faced with a challenge, look at it as a solution/opportunity". This has helped me a lot with work because we face challenges every day. Every problem we are faced with is an opportunity for improvement. If you approach things with a calm mind, you can find a great solution. Even if it's hard to reach that solution, it will still be done (don't stress)!
What has been your go-to lockdown hobby?
I've been spending a lot of time reading about how businesses have been affected by the pandemic. I like reading articles about business in general and not just books; it helps me think about what consumers need and how I can enhance my leadership skills.
What is your favorite TV show?
My favorite show would have to be Scorpion. Scorpion is a series about a group of people with a high IQ and how they use their intellect to solve problems. They look at problems from different angles, and it's such a great watch. Friends is also a classic. It's something I like to watch when I want to unwind and chill.
What is your favorite Revive Superfoods smoothie?
I don't have one answer because it's based on my mood and what I'm craving. I truly believe they all taste good. My favorite on a gloomy day would have to be Hazy Coco, and my second favorite would have to be Heart Beet. Beets & rose water are such a great combination – they remind me of when my mom used to add rose water to my water when I was little. 
What are your three favorite things about working for a startup?
Working closely with people. We're a close-knit family, and we all care about the company and the work that we're doing.

Seeing the growth over time. Seeing the work that I've been able to contribute and see how far we've come.

Being innovative. There are lots of opportunities to implement your ideas, have lots of responsibility and the ability to have a pioneer mindset.
Are you all caught up? Read A Day In The Life of Natasha, PR, Influencer, and Brand Partnerships Manager at Revive Superfoods.