Holiday Spice and Everything Nice! (Spices To Boost Your Immunity)
The holiday season is like the sweet smell of gingerbread!
As much as we love the holidays, we can't ignore the winter sickness. This season, you'll want to make sure your immune system is ready to fight off any viruses. The last thing you need is to be sick on Christmas!
Here's 4 of our favourite holiday spices to add into your day. These gingerbread spices will boost your immunity so you can enjoy your holiday, stress free.
Ginger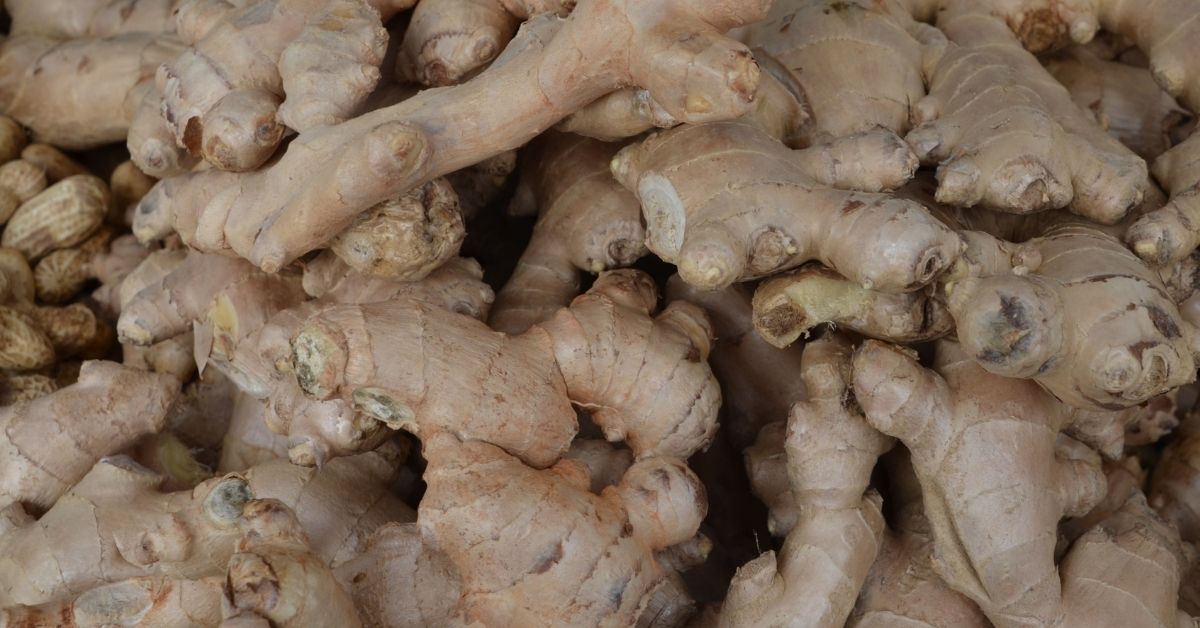 This wonderful spice originated from Southeastern Asia. Ginger seems to be one of those spices with endless remedies. Feeling cold? Tummy hurting? Yep, ginger is the answer.
Ginger is popularly known for its medicinal properties. This timeless spice can aid digestion, reduce nausea, has anti-inflammatory properties, and helps your body fight the flu and the cold. It's also a great remedy for your tummy and will keep your body warm!
Cinnamon
That sweet, warm smell that doesn't taste so sweet. But like a dose of aromatherapy! This spice comes from a tree bark that dates as far back as ancient Egypt.
Cinnamon is a heart-healthy spice that can give your winter body the boost it needs. This spice gives a good dose of antioxidants, is anti-inflammatory and fights against bad bacteria! It can also lower cholesterol and control your blood sugar. A great spice to level out the holiday sweets!
Nutmeg
Another amazing spice that helps with inflammation – because we could always use more of those! This spice is especially good for sore muscles and body pain. Nutmeg can also calm you down while enhancing your cognitive function. So you can reduce your stress levels naturally while staying present and productive.
By adding more Nutmeg into your diet, it can also benefit your liver and kidney health. This spice can detoxify your organs while increasing the health of your immune system. Time to fight off all the bacteria, while you sip on some eggnog!
Cloves
Nope, we're not talking about four-leaved clovers. Though those are always fun to find!
This season, you'll want to add this versatile spice that is disguised as a sweet and warm aroma. This ancient spice is often used in traditional medicine that can help liver health, regular blood sugar, and increase bone health. It may even decrease stomach ulcers!
By keeping your organs and immune system strong and healthy this winter, you may be able to skip out on the winter sickness.
'Tis the Season for Gingerbread Smoothies
It's been hard to keep our mouth shut about this holiday surprise. Today, we are excited to announce our limited edition Gingerbread Jingle smoothie!
The 4 spices that make the gingerbread smell so iconic can be sipped in a cup! This superfood smoothie has all the spices that we recommend to boost your immune system. It also has maca, which means you've got your B-vitamins too!
Get Your Cheer on with Gingerbread Jingle
Cheers to the last month of 2020 with our limited edition Gingerbread Jingle! This smoothie will only be here for the holidays, so it'll be gone soon. Don't forget to add this to your next box!
At Revive Superfoods, we want to give our subscribers the best possible experience. Good food that doesn't break your bank, and makes you feel good. If this is your first time here, welcome. We're a superfood subscription company that delivers customized boxes to your door. Get your first box for 50% off and don't forget to add the Gingerbread Jingle!