5 veggies you should be eating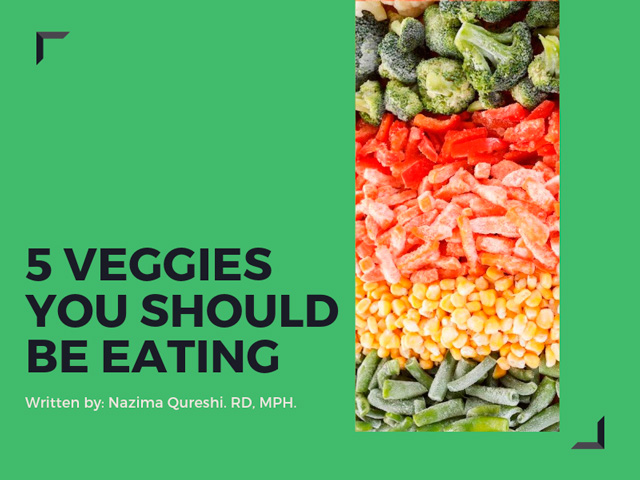 I'm sure your mom has told you more times than you can remember to "EAT YOUR VEGGIES!" I hate to break it to you, but there was some wisdom behind it. If you want to feel better, eat healthier, and feel more energized, you gotta eat your veggies! The good news is, you don't have to chow down kale or broccoli all day to be healthy, you can actually change it up and include a variety of veggies to get the most nutrients.
Here are 5 veggies you should be eating (if you aren't already!):
Don't underestimate the power of this colourless veggie! Cauliflower has become quite popular as a carb substitute in recent years mainly due to its ability to make delicious cauliflower rice, pizza crust, and even pseudo mashed potatoes. Beyond being low in carbs, cauliflower is loaded with nutrients such as Vitamin C, Vitamin K, folate, and fibre.
Once you've tried cauliflower as a carb substitute, you might also want to try it in the Berry Blu Smoothie! (https://revivesuperfoods.com/product/berry-blu/)
If you're trying to hide a veggie in food for your children (or yourself), zucchini is the way to go! Zucchini has a mild flavour and does a great job hiding in healthy brownies, oatmeal, and even smoothies (try the Rise & Chai https://revivesuperfoods.com/product/rise-chai/ if you don't believe me!). Zucchini is an excellent source of vitamin A, which helps keep your immune system strong as you get into the cold and flu season.
You don't have to be Popeye the Sailor to down some spinach! Spinach is particularly known for its iron content. However, to get maximum absorption from this plant-based source of iron, you want to pair it with a fruit or veggie that is high in vitamin C, such as peppers, oranges, or pineapples. The Matcha Maker Smoothie (https://revivesuperfoods.com/product/grass-is-greener/) pairs spinach and pineapple along with other superfoods to ensure you get your energy boost for the day!
You may have heard that carrots are good for your eyesight and the good news is that this is actually true! Carrots are an excellent source of beta carotene, which converts to vitamin A in your body. Having optimal vitamin A levels in your body helps maintain good eye health.
Did you know that you could actually get an orange tint in your skin from eating too many carrots? Don't worry though, you can enjoy Liquid Gold (https://revivesuperfoods.com/product/liquid-gold/) without worrying about turning orange!
The bright color of beets is a tell-tale sign of being an excellent source of antioxidants. Antioxidants help prevent inflammation as well as reduce the risk of cancer and other diseases. If you want to benefit from the nutrition power of beets but don't want your kitchen to look like a crime scene, try the Acai Twist Smoothie (https://revivesuperfoods.com/product/acai-twist/)!